A 1300 km crossing of Saudi Arabia in the footsteps of Harry St John (Abdullah) Philby
Exactly 105 years after Harry St John (Abdullah) Philby, the Heart of Arabia expedition will embark on a two-stage 1,300km journey across Saudi Arabia, loosely following the route of Philby's 1917 mission to Ibn Saud.  Philby's mission earned him the Royal Geographical Society Founder's Medal, and our own journey takes its name from the title of the book that Philby wrote after his journey.
Our expedition will start in Al Uqair on November 15th, the same place and date as back in 1917 when Philby and his party came ashore after a boat trip south from Basra. Using his meticulous field notes, we will travel inland on foot, by camel and by 4×4. Our expedition vehicles will allow us to travel greater distances off the original route to visit places of interest that Philby visited or mapped in the 40 or so years of his life that followed 1917, such as the remote meteorite crater Al Hadida in the northern Rub Al Khali, and parts of the famous Darb Zubaydah pilgrim route.
As with Philby, our own journey will gather primary field data, supporting three specific areas of research, and the live tracking feature on this website will enable you to follow our progress, and learn more about the extraordinary beauty and diversity of Arabia.
The Explorer and Arabist Harry St John Bridger (Abdullah) Philby was awarded The Royal Geographical Society Founders Medal for his 1917 crossing of the desert from Al Uqair to Jeddah. Philby was a true scholar of Arabia, constantly curious of his surrounding landscape and people. Our expedition closely follows Philby's 1917 route, also enabling us to collect field data to support the work of three research projects.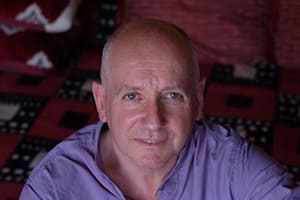 The multi-national/disciplinary expedition team was created by Mark Evans and combines a broad range of skill sets and experiences. The team are united in not just celebrating the achievements of an extraordinary geographer and explorer in Harry St John Philby, but also through a desire to promote a greater understanding of the diverse landscapes and cultures that make up Saudi Arabia.
Exactly 105 years to the day since Harry St John Philby set off from Al Uquair in the east for Jeddah in the west, we will embark on our own expedition on foot, by camel and by vehicle, and follow in his footsteps through the Heart of Arabia to Riyadh, and onwards arriving in Jeddah in early 2023. Be part of our community – follow our progress on our social media feed and on our live tracking map.
Background to Heart of Arabia
Heart of Arabia is using this journey as an opportunity to raise funds for two very worthwhile causes-please donate!
error:
Images on this site are copyright protected.