Heart of Arabia Expedition Arrives in Jeddah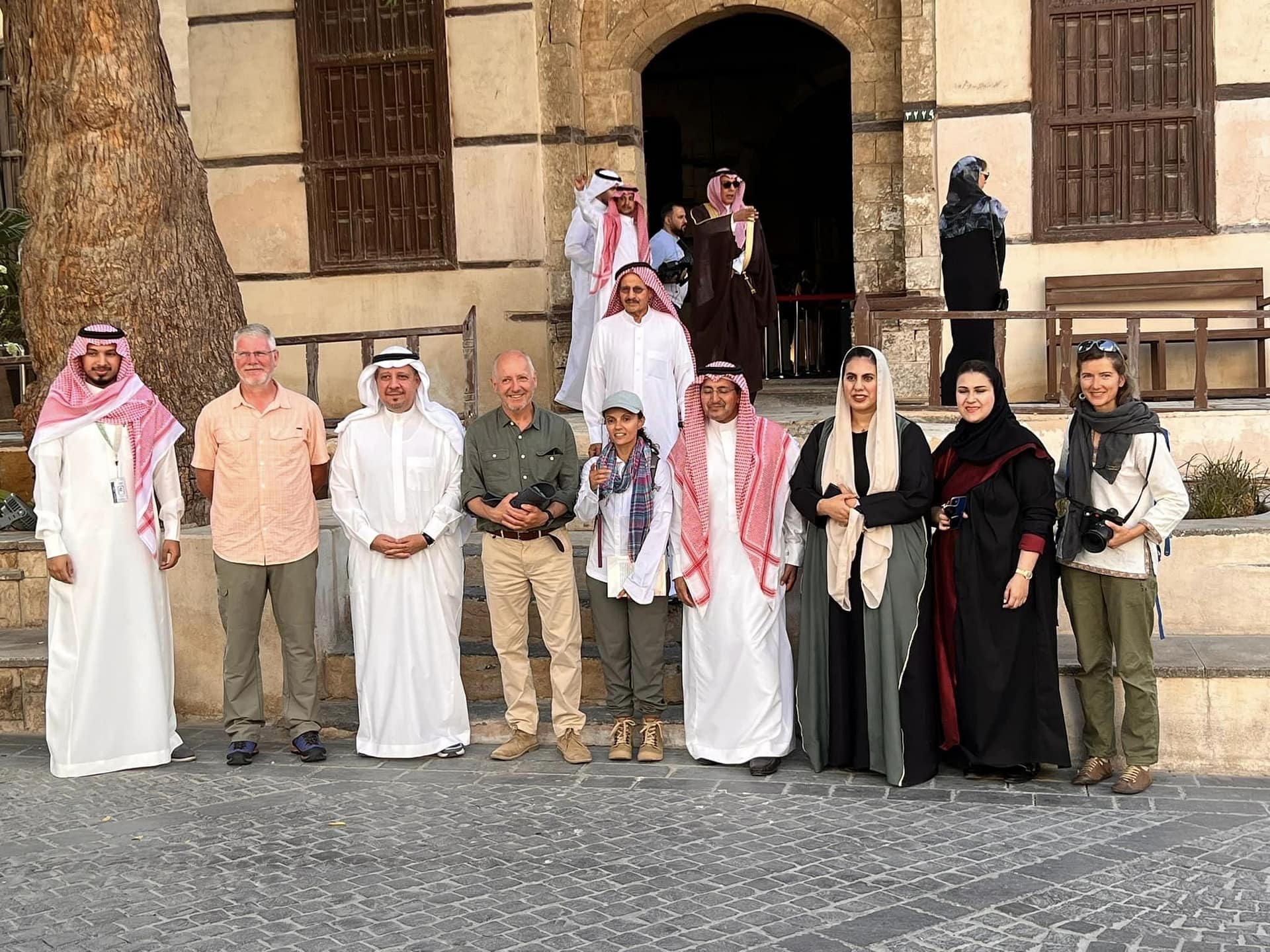 Wind, rain, blistering sun and 1300 kilometres after leaving Al Uqair in November, the Heart of Arabia Expedition team have arrived in Jeddah this morning to be warmly welcomed by top ranking officials from the Ministry of Foreign Affairs and the Minister of Culture as well as by family and friends.
On arrival they received a message from the office of The Princess Royal, Princess Anne, Patron of the Expedition. The message said: "The Princess Royal congratulates all members of the expedition and their support team, for successfully finishing the Heart of Arabia trans Peninsular expedition. Her Royal Highness is well aware what a demanding feat this was, and congratulates the organizers and participants. The Princess Royal would also like to thank the supporters of the expedition who made this journey possible. Her Royal Highness looks forward to receiving a report of the full journey in due course."
Team leader Mark Evans said: We are delighted to finally have arrived – by foot not an camels like Philby. It has been an amazing and memorable expedition and experience which none of us will ever forget. As for Philby, a challenge for us has been the cold and sometimes wet weather, but as for him, the comradeship of a shared journey has more than overcome those hardships"
Mark was accompanied on the expedition by Reem Philby, Harry St John Philby's granddaughter; Ana Maria Pavalache, photographer and Alan Morrissey, logistics expert.
The expedition has been supported by HSBC, Al-Jazirah Ford, Leica, Saudi Satellite and Telecommunications, the Camel Club and by the Ministry of Culture and Ministry of Foreign Affairs in Saudi Arabia and by the Royal Embassy of the Kingdom of Saudi Arabia in London and KAUST.